JurisTemps Celebrates its 20 Year Anniversary!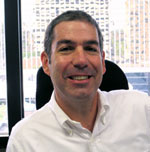 We are proud to roll out our new logo and website enhancements in celebration of our 20 years anniversary. In the fall of 1997, we introduced JurisTemps – a boutique staffing firm whose sole focus was serving the St. Louis legal community.
Owned and staffed by local attorneys and legal professionals, our leap into the field has been rewarded with 20 years of loyalty from our friends throughout the community. In those 20 years we have worked with hundreds of law firms and thousands of candidates.
Today, JurisTemps is the leader in legal staffing in St. Louis. From large document review projects and short term temporary fill-ins to direct hire needs for attorneys, paralegals, and legal assistants, JurisTemps is now the most trusted name in town.
We thank you – our clients, candidates, and employees. None of this would be possible without your continued confidence and support. We hope you enjoy our improved mobile friendly website and our fresh new logo. If I can be of help in any way, please don't hesitate to contact me.
Sincerely,
Andrew J. Koshner
President