May 9, 2022
Talent Recruitment and Retention Strategies for 2022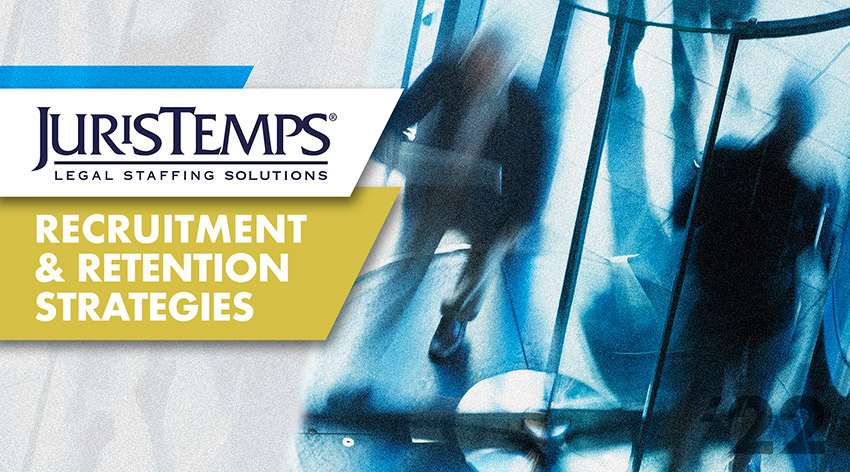 Businesses across industries are feeling the hiring and turnover pinch. Surveys reveal that as many as 48.1% of employees already have one foot out the door, with 60% citing better work opportunities as their motivator for leaving.
According to a recent Glassdoor report, these trends won't be slowing down in 2022.
Employees today are empowered to go where they feel valued. They can also tell the difference between empty words and impactful actions. To attract and retain talent, companies must take meaningful actions to add value to their employment offerings, or risk getting stuck in the endless revolving door of recruitment.
To help you avoid the revolving door, here are four tips for improving employee recruitment and retention in 2022.
Recruitment and Retention Tip #1: Optimize your work culture
In an era where workspaces have expanded beyond the office walls, establishing a strong workplace culture is vital. Workplace culture refers to the beliefs and norms shared by those within an organization. Whether staff is on-site, remote, or working in a hybrid environment, it's not enough to give empty words of encouragement or the occasional pizza party anymore. Employees today have a good idea of their worth and plenty of resources for finding out how it compares to what organizations are offering.
Departing employees have many platforms to share the work culture experiences that drove them away. Candidates that are on the job market turn to those same digital avenues, such as anonymous review websites (like Glassdoor) and social media, to find out if companies actually practice what they preach. Having a healthy workplace culture isn't only an important retention tool—it can also make or break your reputation on the hiring market.
Here are some actions you can implement to fortify your company culture and keep employees feeling valued:
Remain attentive to potential burnout driving away talent or scaring candidates from accepting offers. To combat burnout, find ways to build in greater flexibility so employees can handle their personal and professional responsibilities without sacrificing their well-being.
Demonstrate that you value feedback by asking employees how you can create a more cohesive workplace and then act on the best suggestions.
Consider using a temporary staffing solution to bridge gaps. Bad hires will only frustrate your veteran employees and cost you more in the long run, whereas temporary hires give you the space to identify and evaluate the best candidates.
Recruitment and Retention Tip #2: Build a diverse, inclusive team
Discrimination in the workplace can cost employers top talent, which means it's critical to create a space where everyone feels valued. Researchers at Deloitte found that inclusive companies are eight times more likely to see better business outcomes and three times as likely to be high-performing than companies with a non-inclusive workplace culture.
Building a genuine sense of belonging is crucial to attracting and maintaining the best talent. A less than welcoming workplace is enough for employees to keep a watchful eye on job boards. Companies who don't pay attention to diversity are only hurting themselves, as evidenced by a Korn Ferry survey in which 84% of executives said neglecting diversity and inclusion contributes to employee turnover.
To build an inclusive and diverse workspace:
Measure diversity metrics within your organization and compare them against diversity and inclusion benchmarks within your industry.
Partner with a staffing firm to help you broaden your reach into new candidate pools.
Encourage referrals from employees to make sure you are recruiting the best talent from across the demographic spectrum.
Recruitment and Retention Tip #3: Turn candidates into advocates
Aside from its core mission to identify and hire the best talent from a pool of applicants, recruitment can also be used as a tool to improve brand perception and turn candidates into advocates. The experience a candidate has with a hiring organization has an enormous impact on their decision and how they represent your company to other job seekers. A bad recruiting experience can turn a potential acceptance into a positive refusal. It can also serve as a red flag to people who might be considering your organization as an employer, provider, or business partner.
Research from Eightfold found that 59% of CEOs and CHROs believe that offering a good candidate experience improves employee retention rates. But creating that positive hiring experience can be difficult if you're stretched thin, which is where staffing agencies can step in to provide an attentive hiring experience that clearly educates and showcases what your brand has to offer. Here are some ways to ensure their experience accurately represents your company's workplace so they can advocate positively on your behalf to other potential hires and contacts:
Show your respect for every candidate's time by following up early and often and sending rejection emails, interview invites, and responses to questions ASAP.
Use the recruitment experience to educate applicants about the history and mission of the company, give them a realistic job preview, and provide a seamless transition for those who are hired.
Avoid "candidate ghosting" or abruptly ending conversations with candidates who aren't the right fit. Instead, provide meaningful feedback to every candidate so that even those who aren't offered a position feel valued by your company and are left with a positive impression.
Not every candidate will be hired, but every candidate who reaches out and interviews will have an experience with your company. It's critical that experience is open, transparent, and courteous.
Recruitment and Retention Tip #4: Don't settle for the wrong candidate
You can't force a puzzle piece that doesn't fit. But in their desperation to fill vacancies, some companies will force candidates into positions even if they range from woefully unqualified to impressively overqualified. Both are a recipe for wasted resources and disappointment.
It's hard to quantify the financial cost of hiring the wrong person for the job, but estimates put the damage at around 30% of the position's annual income. That means if you lose an employee hired for a $60k position, that single turnover could cost you around $18k—with nothing to show for it but some lessons learned.
The cost of settling for the wrong person goes deeper than dollars and cents. Team morale plummets when the faces around them continuously change. Hard-working employees get loaded with more work or find themselves struggling to collaborate with colleagues who lack the skill or motivation to uphold their responsibilities.
Use a staffing partner so your team doesn't become overwhelmed or frustrated trying to compensate for staff shortages.
Take the time before the hiring process to get consensus from everyone with the criteria you've set for candidates so there are no surprises during recruitment and onboarding.
Use your social media channels to promote certification and learning opportunities to build engagement with job candidates who are interested in the positions you have to offer but might need more practical knowledge to be a truly attractive hire.
Though it is important to wait for the right fit, avoid holding out for a unicorn. Create opportunities in your hiring process to discover if candidates have potential to learn skills even if they lack the experience now. Employees who are given a chance to learn and grow can be powerful advocates for you in the future, especially if your organization takes an active role in advancing their careers.
Conclusion
It takes commitment, intention, and courage for HR leaders and hiring managers to recruit and retain top talent in an authentic way that represents your brand's core mission and values. Whether you're a hiring manager on the hunt for top-tier talent or a legal professional looking for your ideal employer, JurisTemps can help. Submit a staffing request, view our current job openings, or contact us with any questions. We look forward to assisting you!