July 2, 2020
5 Ways for HR Pros to Lead Talent Branding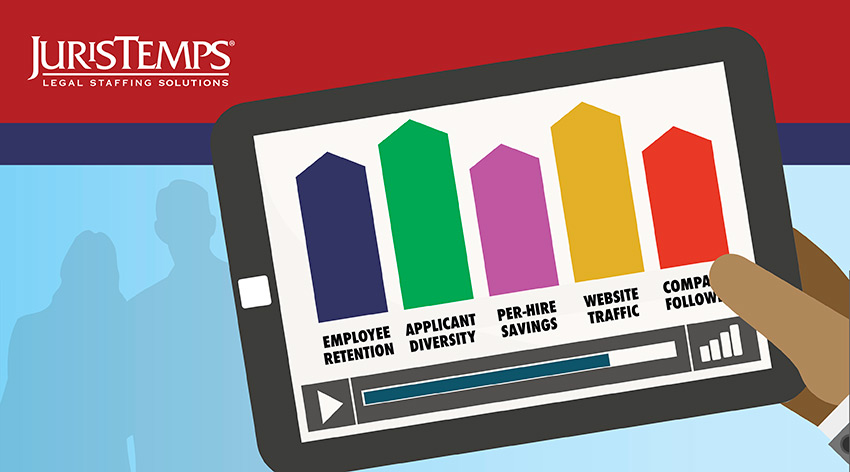 Some organizations seem to have a secret sauce for attracting high quality candidates and consistently rank among the "Best Places to Work." While you don't have to be a Fortune 100 company to do the same, you also can't do it alone. The truth is that you don't control your brand's reputation as an employer—your employees and candidates do. Still, that doesn't mean your organization's ability to attract highly desirable candidates is completely out of your hands. Where you can make a difference is in your talent branding efforts. Talent branding isn't just an ego play. In fact, a strong talent brand reduces cost-per-hire by up to 50% and can slash turnover rates by as much as 28%. Here are five actionable ways to power your talent branding efforts.
Listen and Learn
It can be difficult to know what type of reputation your organization has among employees and job seekers. It can also be a bit intimidating. Inviting candidates and employees to share their experiences online requires transparency. What if a disgruntled employee posts negative, or even false, information about your brand?
Companies use social monitoring and listening to better understand what their customers are saying and how they really feel about their products and services, as well as gauge their overall perception of your brand. You can use these same tools and tactics to uncover how your audience feels about your company as an employer. Employ a social listening tool such as Sprout Social or BuzzSumo to capture mentions, comments, and even overall brand sentiment. Pay attention to sites like Indeed, Glassdoor, and Comparably that allow candidates to leave reviews of their experience as a candidate or employee. Once you've begun to develop a clear picture of the conversations happening around your brand, you can strategize how, when, and where you'll join the conversation.
Join the Conversation
Take some control of your brand by creating profiles on sites like Glassdoor that allow you to share your company's perspective. In fact, nearly 90% of Glassdoor users find the employer perspective important to understanding what it's like to work at a company. Much like companies that ask customers to leave reviews on Google or Yelp, brands can encourage candidates, as well as past and current employees, to share their experiences on these sites. Keep in mind that you can and should respond to every company review, and as an HR executive you're well-equipped to do so in a professional way. While potential candidates look at company reviews before deciding to accept a job offer, your responses also carry weight. In fact, 62% of job seekers say their perception of a company improves after seeing an employer respond to a review, according to a Glassdoor U.S. Site Survey.
Add Talent Branding Touchpoints
Especially in today's climate, your brand's digital presence is crucial to its overall reputation as an employer. Create multiple digital touchpoints where potential candidates can get a 360-degree view of your company at every turn.
Careers. A dedicated 'Careers' page on the company website can include not only job openings, but highlight employee accomplishments, such as promotions and awards so that potential candidates can see that your company promotes from within, recognizes growth, and celebrates successes.
Team. A 'Team' page might share individual bios as well as team photos and descriptions to provide candidates with an overview of the type of experiences and personalities within the company. It can also highlight how team members collaborate with each other and between departments.
Blog. Many company blogs publish posts written only by the marketing or executive team, if not by a single person. Work to include employee-bylined posts from various departments, including HR, and those written from diverse perspectives. Appoint a designated writer who can edit and shape each post to follow your company's brand guidelines.
LinkedIn. According to LinkedIn's own research, 58% of company page followers are "interested in working for the company." You can take this a step further by creating a Showcase Page dedicated to careers and talent branding. Host live Q&A's and share videos that provide an in-depth look at your corporate culture and hiring process.
Reach Out
Reach out to your various professional and personal networks to increase the reach of your talent branding efforts. A few ideas:
Speak up. Speaking engagements not only increase your credibility as an HR professional, but allow you to speak on behalf of your brand as a leading employer. Look for speaking opportunities within your industry, through your alumni network, and in online groups, such as LinkedIn.
Tap in. Tap into professional industry groups in your community and online (LinkedIn), alumni networks and local recruiting companies to showcase your talent brand, generate referrals, and build relationships that will ultimately bring in qualified candidates. Sourcing talent through a variety of channels will result in a more diverse workforce, the single most important trend for nearly 80% of hiring managers.
Empower employees. Advocacy programs encourage employees to share branded content with their personal connections across social media channels. Most focus on driving awareness of consumer brands but these programs can also foster talent branding efforts. Employees have an average of 10x more followers than corporate social accounts and content shared by employees is re-shared 24x more often than content shared by brands. Encouraging your organization's employees to share information such as job openings, internal promotions, and awards will help you reach a wider audience than relying on brand channels alone.
Check In
Just as you would for any effort that requires a budget, you'll want to measure your talent branding efforts to determine how well they're working. Have job offer acceptance rates gone up or down? Is employee retention increasing or decreasing? What about social follower counts? Has web traffic to your Careers page and other relevant web pages increased? Are you seeing an increase in the number of diverse applicants per job posting? If any of these metrics are trending in a negative direction, what can be done to course correct?
Talent branding can help you take the reins of your organization's recruitment efforts and can lead to higher retention rates, lower cost per hire, and a more diverse pool of candidates. JurisTemps recruiters diversify candidate pools through active networking within the St. Louis legal community, including involvement in local paralegal and law programs and memberships within professional legal organizations at all levels. Learn how we can put these tactics to work for you.